Careers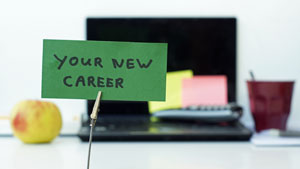 The Rosebery Centre in Polbeth is a registered charity that provides day care facilities for residents of West Lothian diagnosed with dementia. The Centre provides social interaction within a stimulating and safe environment. The centre was started in 1985 and covers a wide catchment area across West Lothian. The Rosebery works closely with other organisations. People with dementia are referred for day care and other forms of support. Referrals come from sources including CPNs; social work teams; primary health care teams; voluntary organisations; and West Park Day Hospital.
The Rosebery Centre is looking to employ a Care Assistant.
Please email, post, or hand in your CV to the Day Centre Manager, Anne Marson. The closing date is the 17th September and interviews take place on the 28th September.
Care Assistant Job Description
Role: Care Assistant
Directorate: Management Committee of Rosebery Centre
Responsible to: Day Centre Manager and Management Committee
Location: Polbeth Harwood Church, Chapelton Terrace, Polbeth, West Calder EH55 8SH
Email: roseberycentre@outlook.com
Purpose of Job:
· To assist the Activity Coordinator relating to the daily activity programme (main purpose).
· To assist in escorting service users from their home to the day centre then back home (where needed).
· To engage people with dementia in achieving their full potential within the Aims and Objectives of the Rosebery Centre (http://www.roseberycentre.org.uk/about/general-policies-and-procedures/).
· To key-work with service users.
· To log daily notes/activities.
Main Tasks and Experience Required:
1. Provide one-to-one care, and care and support to enable service users to feel valued and respected as individuals.
2. Be aware of the needs and rights of older people.
3. Observe and recognise changes in behaviour which may indicate the requirement to alter care and support.
4. Use previous experience in providing person-centred care and/or support to older people.
5. Assist with personal care and manual handling. The position requires fitness due to the heavy lifting of chairs and tables when setting up in the mornings and evenings.
6. Assist in developing links with the local community and be involved in networking voluntary and statutory agencies.
7. Participate in fundraising activities, as required.
8. Develop the scope of the post with the assistance of managerial staff and the management committee.
Complexity:
The post holder will possess excellent interpersonal skills enabling him/her to form good working relationships with clients, carers, families, staff and volunteers, other agencies and the general public.
Accountability and Support:
The post holder is accountable to the Manager and Management Committee who will provide appropriate support and supervision.
Qualifications and Experience:
Applicants for this post should hold a qualification in a social care area to SVQ Level 2 or equivalent or be willing to work towards a qualification at this level.
Training:
Relevant training will be made available as deemed necessary by the Management Committee.
Hours & Wage:
21 hours per week at the national wage.
How to apply:
Please send your CV to Anne Marson (Day Centre Manager) at the address or email above.
Thank you,
Anne Marson