Services for People with Dementia and their Carers
---
Carer's
The following information is provided courtesy of Carer's of West Lothian,.They are a voluntary organisation that provide information and support on a wide range of issues to unpaid carers. Please visit their website here for the latest information.
Are you a carer?
A carer is a person of any age who provides unpaid care and support to a spouse, partner, relative, friend or neighbour, who cannot manage to live independently without the carer's help. This may be due to frailty, illness, disability or addiction. The support a carer provides may include:
moving and handling

help with cooking and shopping

personal hygiene and administering medication

providing emotional support

acting as a representative for the person being cared for
Who is entitled to a carer's assessment?
You are entitled to a carer's assessment if you undertake a 'substantial and regular' caring role for another person. The following questions will help you to decide whether or not you are a 'substantial and regular' carer.
Do you live with/care for a vulnerable adult or a child with a disability?
Are you the main or only carer?
Is the person you care for at risk if you were unable to provide support?
Do you have regular (daily/weekly) contact with the person?
Do you require support to sustain the caring role?
Are you under 18 years and undertaking caring responsibilities?
What is the purpose of a carer's assessment?
Carers have a legal right to an assessment of their needs. It is your chance to discuss with social workers what help you need with caring. You can also discuss any help that would maintain your own health and balance caring with other aspects of your life, like work and family. Social workers use the assessment to decide what help to provide.
More information on Carer's of West Lothian can be found here.
More information on a Carer's of West Lothian in regard to  carer's assessment can be found here.
They have a guide to Carer's Assessment (in PDF fromat) that can be found here.
---
People with Dementia
The following information is provided courtesy of Alzheimer Scotland, Please visit their website for the latest information.
A note from Alzheimer Scotland: All groups mentioned below are for people who are able to attend safely on their own or who are accompanied by someone to support them.
Football Memories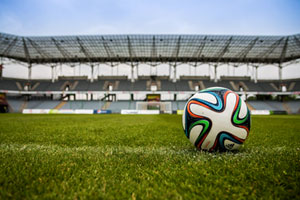 Because you are reading this I expect you have been following football for many years. If so you are just the sort of person we are looking for. The Scottish Football Association has been involved in the history of professional football through its museum for many years.
Alzheimer Scotland has been working with The Scottish Football Museum to provide reminiscence projects throughout  Scotland in an effort to establish integrated community groups that people with dementia can be a part of, but also those interested in the history of the team they support – whether they have dementia or not.
What:           Football Memories
Where:         Alzheimer Scotland Office, Stadium House, Alderstone Road, Livingston, EH54 7DN
When:          Last Tuesday of every month, from 10.30am until 12.00pm.
Cost:             Free
Oh, and by the way, half-time refreshments will include a pie!
---
Golfing Memories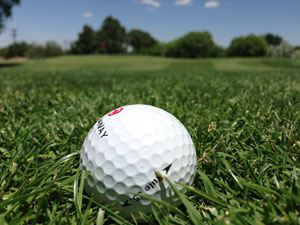 The Golfing Memories Group has been set up to enable people to come together to share past memories of their golf club, discuss favourite players and events and perhaps make friends that they may want to go and hit a ball or two with in the good weather.
We know that remaining involved with interests and hobbies you have had all your life helps your memory and your wellbeing. We hope this group will be beneficial to those who have dementia and also helpful to those who want to be part of a community that is keen to be inclusive. Golf has been a part of our lives for so long I don't think we will be short of stories!
What:           Golfing Memories
Where:         Uphall Golf Club, Houston Mains, Uphall, EH52 6JT
When:          Second Tuesday of every month from 11.00am to 12.15pm.
Cost:             The Bar will be open for teas and coffees.
Please call 01506 533108 us if you haven't been along before to confirm the service is still operating.
---
Singing For Health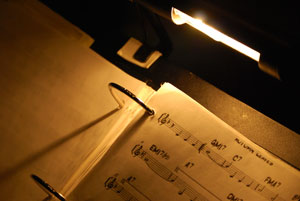 A partnership between Alzheimer Scotland and the Ageing Well project. Are you 50+ and would like to join a singing group?
Here is a great opportunity for you to have fun, meet new people, socialise and become healthier all at the same time. This is an informal "sing-a-long" session where emphasis will be on fun, laughter and building friendships.
What:            Singing For Health
Where:         Whitburn Bowling Club, Main Street, Whitburn
When:          Fortnightly on a Thursday. Refreshments tea and coffee and social time from 1pm-1.30pm followed by the "sing-a-long" from 1.30pm-2.30pm.
Cost:             A £1.20 contribution per session would be appreciated.
Please contact Avril Clerkson on 07768 090 008 / 01506 237 950 for further information.
---
Cafes in West Lothian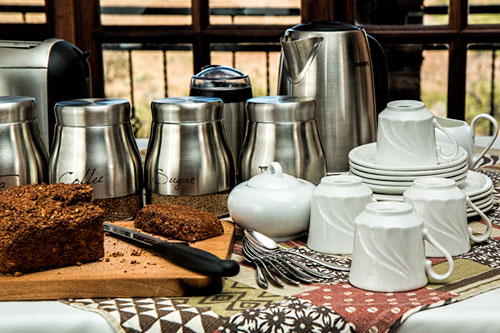 Memory Cave Cafe – Armadale
Third Friday of the Month 10am-12pm
Bathgate Memory Cafe
First Monday of the Month 1.30-3pm
Forget Me Not Cafe – East Calder
Last Thursday of the Month 10am-12pm
The Sunlight Cafe – Fauldhouse
Last Thursday of the Month 1.30-3pm
The Caring Cafe – Linlithgow
Third Wednesday of the Month 10am-12pm
Cafe Connect Extra – Livingston
First Wednesday of the Month 2-3.30pm
Memory Cafe – Livingston North
First Thursday of the Month from 2-3.30pm
The Peoples Cafe – Uphall
Fourth Tuesday of the Month 11am-1.30pm
Dementia Cafe – Whitburn
Second Tuesday of the Month 2-3.15pm
Alzheimer Scotland has a separate leaflet that provides a list of dates for each cafe. This can be requested by calling 01506 533 108 or emailing­
---
Dementia Advisor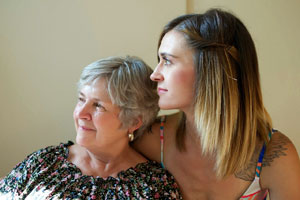 The Dementia Advisor offers completely confidential advice and support to people with dementia, their families and friends in the community.
Mary McKenzie covers West Lothian and works Tuesday, Wednesday and Thursday. Mary can be contacted on 01506 533 114.
---
Forget Me Not Project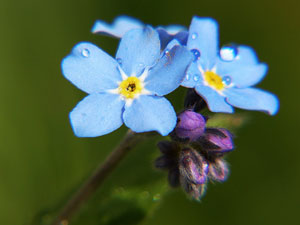 The aim of the Forget-me-not project is to ensure that people with dementia living in West Lothian care homes have the same opportunities for engagement and involvement as people who live in the community. This involves volunteers spending time, on a one-to-one basis, with people with dementia being there 'just for them' and helping them to participate in activities, both inside and outside the care home.
If you would like to find out more about how you can get involved in this project or if you have a relative who may benefit from  having a befriender, please contact Jennifer Hawksworth, Volunteer Co-ordinator for the Forget-me-not project by telephoning 01506 533117 or email ­
---