Volunteers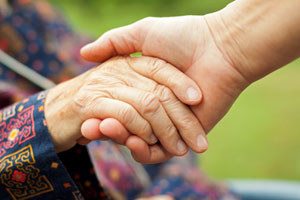 The Rosebery Centre has around 24 trained volunteers – each giving between 6-8 hours per day (each volunteer gives between 400-600 hours of commitment to the centre annually).
Volunteers are recruited and are taken through an interview process. Having satisfied the Rosebery Centre as to their suitability, volunteers:
Are requested to supply the names of 2 referees;
Undergo a Disclosure Scotland check;
Undergo a 4 week induction programme;
Shadow a specifically named volunteer to learn procedures;
Meet weekly with the manager to discuss procedures and suitability;
Shall be advised at the end of a 4 week period, in writing, if they are to continue as a volunteer;
Shall undertake, with other volunteers, a specific training programme.
Volunteers then sign a contract/job description.
There is an exit procedure for volunteers and staff.
Training Examples
What is dementia?
Life of a carer
Behavioural management of people with dementia
Challenging behaviour
Environmental health regulations
Abuse procedures
How to deliver activities to people with dementia
Contact Anne at https://www.roseberycentre.org.uk/contact-us/