Befriending Service
Welcome
The Rosebery Befriending Service is a non-profit organisation offering face-to-face companionship and support to older adults living in Livingston, Bellsquarry, Polbeth, Uphall, Uphall Station, West Calder, East Calder, or Mid Calder
Who are we?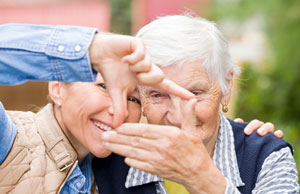 The Rosebery Centre was established in 1985 and is a specialised dementia centre that provides day care and support for older people, carers, and families. We recently received funding to create our befriending service for older adults in Livingston, Bellsquarry, Polbeth, Uphall, Uphall Station, West Calder, East Calder, or Mid Calder.
What do we do?
Over 100,000 older people in Scotland say they feel lonely all or most of the time and up to 200,000 will go half a week or more without a call of visit from anyone.
Our befriending service aims to combat loneliness and reduce social isolation. We want to help integrate beneficiaries back into the community or help them undertake social activities or hobbies they enjoy or once enjoyed or can provide companionship and conversation by simply popping in for a cuppa and a chat.
We will aim to match befrienders and befriendees with shared interests and experiences so that both parties will get the most from our service.
Our Values
HAPPINESS – be the reason someone smiles
EMPATHY – to understand and share feelings
AUTHENTIC – to be real and genuine
RESPECT – to appreciate all who use our service
TRUST – there can be no relationship without it
Referral Guidelines
To be eligible for our befriending services, the applicant must meet ALL the following criteria:
Applicant must be feeling lonely or isolated.
Applicant must be aged 65 or over.
Applicant must be interested in building a relationship a with someone new and benefit from company and conversation.
We regret that we cannot accept referrals for anyone living in a care home.
If you smoke, you must be willing not to smoke while your befriender is with you.
Applicant with dementia, mental health issues, or cognitive impairment can be referred if they are able to function well day-to-day, build up a relationship with a new person, and benefit from company and conversation.
Applicant must reside in Livingston, Bellsquarry, Polbeth, Uphall, Uphall Station, West Calder, East Calder, or Mid Calder.
You can be referred to our befriending service by a voluntary or statutory agency, apply yourself, or with help from a friend or family member.  In every case, the applicant must give consent to the application.
If we decide that you do not meet the above criteria, we will contact you and/or the person who referred you, normally within two weeks of the submission of your application, to advise of this and the reason for our decision.
If you meet the above criteria, we will aim to contact you within two weeks of the date of your application and arrange a follow-up meeting to discuss the application in more detail. During the current pandemic, this will be done via phone call or email.
To enable us to ensure the safety of our staff and volunteers, it is important that all potential risk factors are detailed in the application. Please provide details of any behaviour issues, substance abuse, physical and mental health conditions or other factors which could present a risk.
    Check out our Facebook page
Please contact Megan Little, our Project Co-Ordinator for more information or to request a referral form at

---
Volunteering with The Rosebery Befriending Service
Our aim is to provide befriending to older adults who may need a little companionship and support.
Volunteers' duties may vary, but predominantly will be:
To engage with a beneficiary and provide a supportive relationship that will improve their confidence and independence.
To assist a beneficiary with participating in community life and accessing community activities.
To visit the beneficiary on times agreed, and assist with their required support.
To maintain your position of trust and build a one to one relationship and adhere to the appropriate boundaries within the Rosebery Befriending Servicer i.e. policies, procedures and safety requirements.
To work within a non-discriminatory boundary.
To support staff with information sharing and updates.
Times of Commitment
Volunteers can give as much time as they can manage.
The minimum requirement we will ask for is one hour per week.
We ask for a commitment of three months, which will allow a volunteer to build a befriending relationship with a beneficiary. Volunteering can be done anytime during the week from Sunday to Monday, but will be agreed with the coordinator.
We will do everything possible to work around any childcare, work, or prior commitments you may have and aim for the volunteering process so be as smooth and enjoyable as possible.
Volunteer befriender role
Responsible to: The Project Coordinator
Where: To provide 1:1 befriending to an allocated beneficiary within Livingston and the surrounding areas.
Duties & responsibilities:
To visit a person with whom you have been matched, building a relationship of friendship and trust.
To assist beneficiary with participating in community life and accessing community or leisure activities.
To visit beneficiary on times agreed with your co-ordinator.
To maintain your position of trust and build a one-to-one relationship and adhere to the appropriate boundaries.
To respect the beneficiaries wishes and help them to become more independent.
To work within a non-discriminatory boundary.
To support staff with information sharing and updates.
To fill in any correspondence during and after visits and attend supervision meetings with your project co-ordinator.
Skills, Experience & Knowledge
You should be:
Reliable with an interest in making a difference to someone's life.
Genuine, honest, and non-judgemental.
Empathetic, with good listening skills.
A good communicator who doesn't impose their own views, values, or opinions.
Approachable with a positive attitude.
Able to form a positive supportive relationship with others.
Patient and friendly.
Willing to attend training and supervision, as required.
As this post requires direct contact with vulnerable adults, a PVG check will be carried out by us and we will ask for a character reference to be filled in by someone who has known you for at least 3 years.
---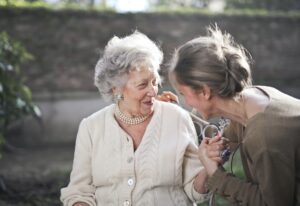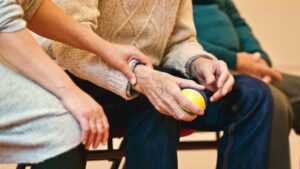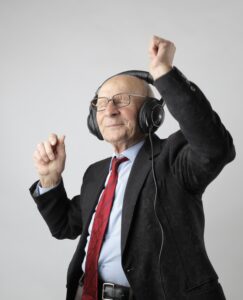 The Process
1. REACHING OUT …
If you feel that befriending is something you would be interested in, you can reach out to the co-ordinator for more information on roseberybefriendingservice@outlook.com
2. Filling in an application form
An application form can be sent to you or picked up to fill in and hand back.
3. Meeting with Co-ordinator
You will attend a short informal meeting where you can ask any questions, discuss availability, match criteria, and fill in PVG forms.
4. Training
Once your reference is received and we have received all information regarding the PVG membership, you will be invited to join training and information sessions relevant to your volunteering role.
All policies and procedures must be read and signed and guidance on how to fill in forms etc. will be given.
5. Match process
At the Rosebery Befriending Service, we aim to match you with a beneficiary who will share similar life experience, hobbies, interests, or values to yourself. This will ensure that both parties will receive the most from the visits.
If we do not have a match readily available for you, we will contact you as soon as a match does become available.
6. First meeting
When your match does become available, you will be accompanied by the project co-ordinator on your first meeting with your new befriendee. This will be an informal chat with a cuppa for both parties to share conversation and see how they would feel about working together and forming a befriending match. Both parties will be given a few days and will then be asked separately by the co-ordinator how they feel. If the match does not work out, we will go back to the match process and find another suitable match. If both parties agree we will go ahead and begin with the service.
7. First Visit
What you will be doing on your first alone visit will have been previously discussed and agreed with your befriendee and your co-ordinator e.g. home visit, coffee outing.
You will carry out what has been previously agreed, arriving on time and leaving promptly after the time allotted. You can discuss what you and your befriendee will do on your next visit. You must remember to fill in necessary paper work and your co-ordinator will call you afterwards to make sure everything went smoothly and you were comfortable and happy to carry on.